It's Time For Strategic Action
Our Resilience Roadmap gives families a step-by-step plan to manage their child's Anxiety & related symptoms by easing stress from the inside out.
______
When we understand our kids, we can help them
No more second-guessing, no more confusion, no more spinning your wheels.
It's time for everyone to finally feel better.
How Our Resilience Roadmap Works
Over Five Months We Work Together To Support Your Child's Unique Biology.
The Process...
As You Follow Our Resilience Roadmap You'll Gain Deep Insight Into Your Child's Body So You Know Exactly How To Help Them Feel Calmer, More Focused, And Happier
Overheard In Our Coaching Calls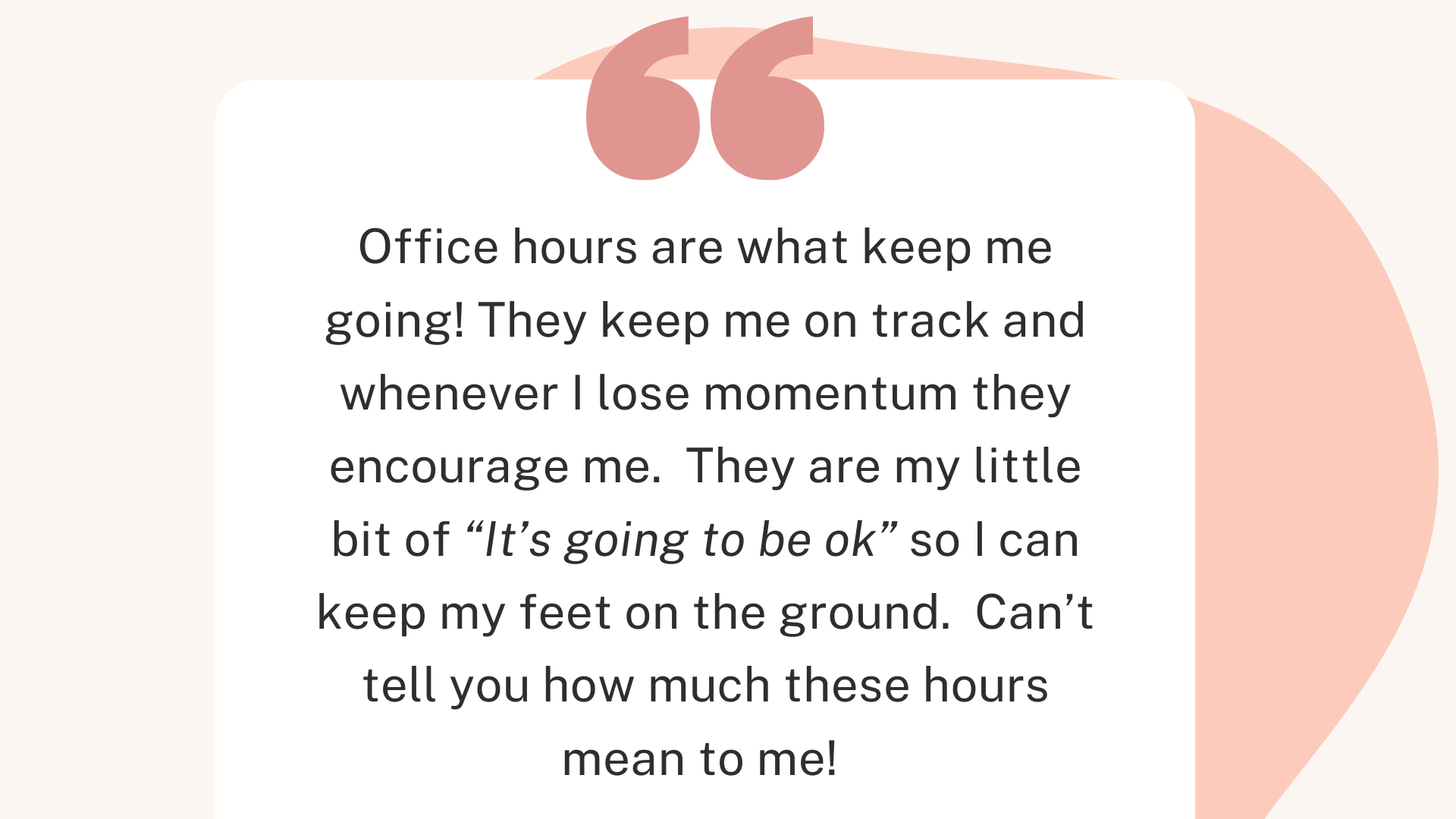 "He used to be angry, sad, anxious, aggressive and grumpy"
"This is my 7 year old son. I knew that the changes we were making were making a difference when friends and family started commenting on how happy he was.
Sometimes it's hard to really see the changes when you're so immersed in the every day of it all, but then I see this and I see how happy and rested and joyful he is on a much more regular basis.
Diet changes, supplements, consistency....these have ultimately brought peace and joy to my son like we hadn't seen in years. It's hard - but it's so, so, so worth it.
Thank you Jess for your continued support and encouragement."
- Jenna, participant
1. Private Support
To create your personalized Strategy Map and periodically review your progress
2. Weekly Implementation Coaching & Group Support
Done on Zoom and Facebook as a group to keep you on track, working towards your goals
3. Digital Resources
To work through on your own to deepen your knowledge and understanding of your child (includes 300+ recipes & handouts!)
We start a limited number of families each month. Would you like to grab a spot?
Here's More Of What Our Roadmap Families Are Experiencing...
"I'm So Proud! Big Improvements..."
"I'm blown away... she's loving life!"
"Very few violent outbursts!"
"Stress-Free the night before school starts!"
"I see a light at the end of the tunnel!"
"I finally see my sweet little boy!"
"The kids are engaged and happy! Decision fatigue is gone!"
"Our son feels empowered. Our home is much calmer."
"Significant progress in three months!"
"Last year this kind of recovery would have been impossible for him!"
** ROADMAP BONUS **
As you follow our Roadmap you will understand your child so you know exactly what to do to help them and in what order to do it.
As you follow your personalized plan you'll also learn from these amazing experts from recorded sessions in our masterclass vault...
Learning Disabilities Re-defined
Missed factors that contribute to struggles in school with Lorraine Driscoll, educational therapist
The Biology Of Trauma
The nutritional missing links for prevention and treatment of trauma with Dr Aimie Apigian MD
Genetics
The impact of single nucleotide polymorphism (aka SNPs or genetic variants) on behavior, learning and mood, along with nutritional workarounds with Dr Erika Gray PharmD
PANS, PANDAS, Lyme & More
The impact of infection on mood and behavior with Dr Zendi Moldenhaur, Psychiatric Nurse Practitioner, PhD, NPP, PNP
Somatic Experiencing
How to quickly find calm when faced with stress with Dr Aimie Apigian MD
Setting Your Kids Up For School Success
How you can help your kids particularly if they struggle with executive function, organization, memory and attention (and whether they're schooling traditionally or at home) with educational therapist Lorraine Driscoll
Drainage & Detox
How to lower your child's stress load by using safe and effective supplements that support the body's natural detoxification pathways with Dr Jesse Pierce ND
Essential Oils For Mood & Health
How to use essential oils to regulate the nervous system and promote better sleep, bowel health, detox and stress response with Jodi Cohen, CEO of Vibrant Blue Oils
Brain & Sensory Integration With Rhythmic Movemen
t
How simple movements can support your child's mood, behaving and learning by integrating body and brain with Sonia Story, CEO of MovePlayThrive
Practical Tips For Living Toxin Free With Kids
with Tonya Harris, Author of Slightly Greener
Using Herbs To Connect, Nourish and Heal.
with herbalist, Jennifer Gillean
You've Got Questions, I'm Sure!
What Are Functional Lab Tests?
What do you mean by "hidden stress that keeps kids stuck in their patterns"?
Sounds Great But What Does It Cost?
Tell me more about the digital material. What's covered?
What if I need support for more than one child?
Is the Resilience Roadmap covered by insurance?
What's your refund policy?
Why is there an application? Can't I just join?
Do you work directly with kids?
I'm busy (like crazy busy... and exhausted). But I NEED THIS ROADMAP! How much time do I need to put aside for this?
My child doesn't have a anxiety or any real behavior concern. I just want to learn more about how to feed them. Is the Roadmap for me?
I can't decide between your Roadmap and Calm & Clear Kids. Please help!
We start a limited number of families each month.
Would you like to grab a spot?